Welcome to our guest blog from Claire Antill from Home 2 Bognor
Family time and days out can be expensive, but having fun together doesn't have to cost money. I'm delighted to share with you some of our family's favourite activities to do in and around the town for free. And, with a coat and some wellies, they can be enjoyed all year round too.
Aldwick Duck Pond
Situated to the West of the town in the parish of Aldwick is a small sanctuary of calm: Aldwick Duck Pond. It was refurbished in 2017 and is maintained by the Aldwick Preservation Society. Children love to see and feed the ducks and spot them swimming under the little waterfalls, climbing up on the islands or into their little row of brightly coloured houses. You can also spot moorhens and carp. Be careful though if you're thinking of taking your leftover crusts; bread does not agree with ducks, and according to the Canal River Trust, healthier alternatives include: peas, oats or seeds.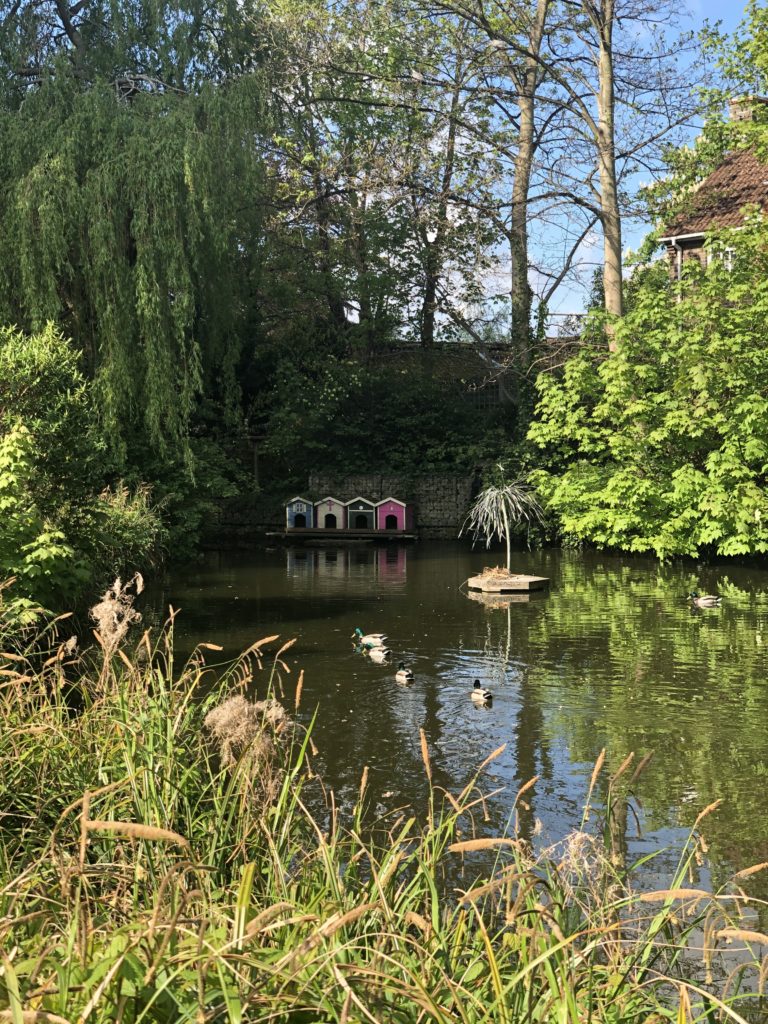 West Park
One of the biggest and best known play parks in the town is West Park. It's ideally located just across from the beach. With a friendly cafe, two hours free parking and toilets, it's a practical hub for a great family day out. The play park had a recent makeover in 2018 and it's central feature is a large climbing frame tower and super slide. What I love is the mix of equipment for older and younger children, including a fun new zip wire, which can be enjoyed by the young and young at heart! If you've got extra energy to burn off, there is a large green open space, perfect for dogs too, with wooded area around the edges where little explorers can pretend they're on a nature walk.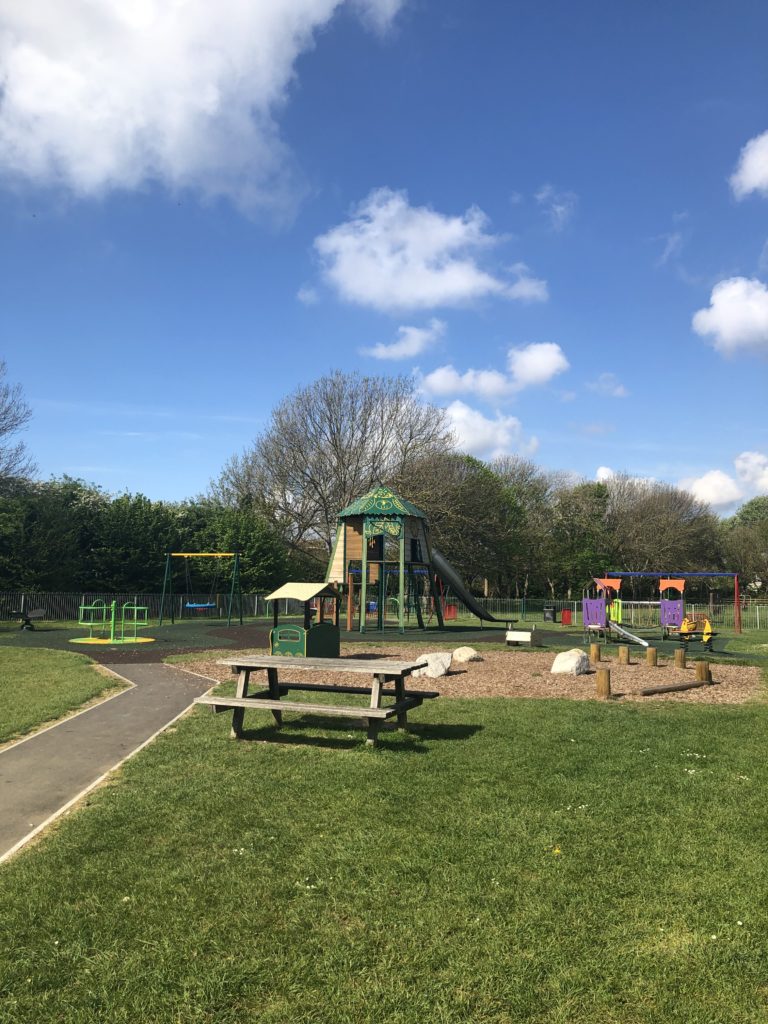 Collecting Stones and Shells on the Beach
This one never gets old, at least not in our house. There is endless fun to be had with a bucket and spade and a beach full of possibilities. You can collect stones and shells of different colours and sizes and make pictures and words in the sand (above is my effort) or they can be used to sure up a fort of sand or for stone skipping competitions to send pebbles bouncing across the surface of the sea. We have souvenir shells at home and in the garden. They have even been made into collages and pictures. It's a great way to encourage a love for the beach and the life there, and to keep it for all to enjoy.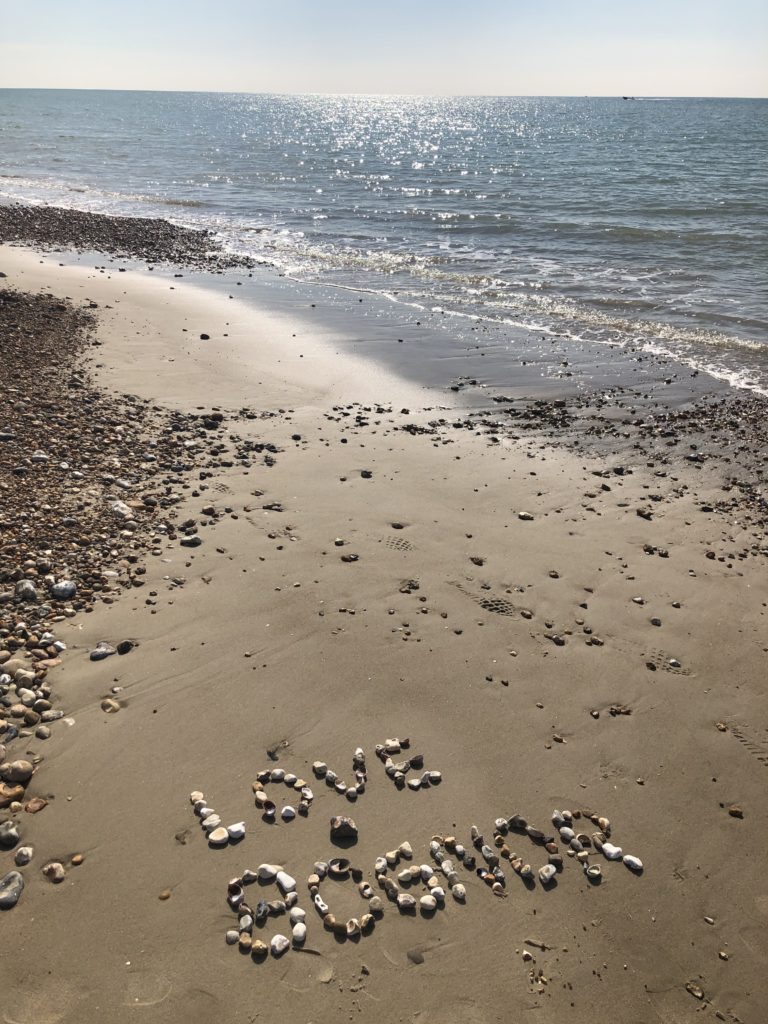 Walk or bike ride along the prom: Aldwick to the Pier
One of our most frequent activities is taking in the sea air and going for a stroll along the prom. Sounds simple, and it is, but we all love it. This stretch goes past the Aldwick Beach huts (handy parking right behind) and Beach cafe and goes all the way to the Pier. We like this bit as there is a wide space for the kids to ride their bikes and as they're new to their wheels, they need it. It also tends to be quieter than other parts of the prom. Great for training little legs with stop off points at the little park in the Rock Gardens and Harry's Hut for refreshments.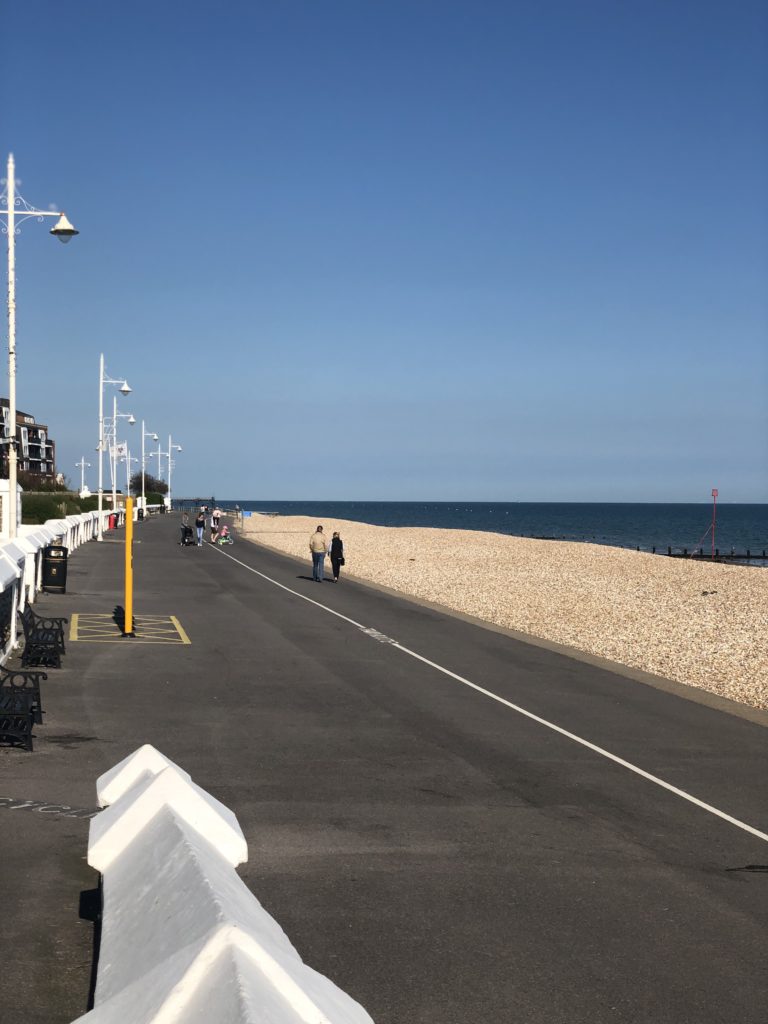 Picnic in Hotham Park
Hotham Park could have a blog all by itself there is so much to do. But for now, we will focus on a family picnic. There are plenty of open spaces and picnic tables, including one from the Mad Hatter's Tea Party from Alice in Wonderland; just one of the eye catching sculptures added to the park last year. I love it in the summer when you can turn up with family and friends with some sandwiches and a picnic blanket, find the perfect spot and there is a day to remember. As with all picnics, we are careful to take home our litter and leftover food so as not to spoil the park for others. The bandstand can also provide shelter in the event of a British downpour and bring a cup of tea for chillier times!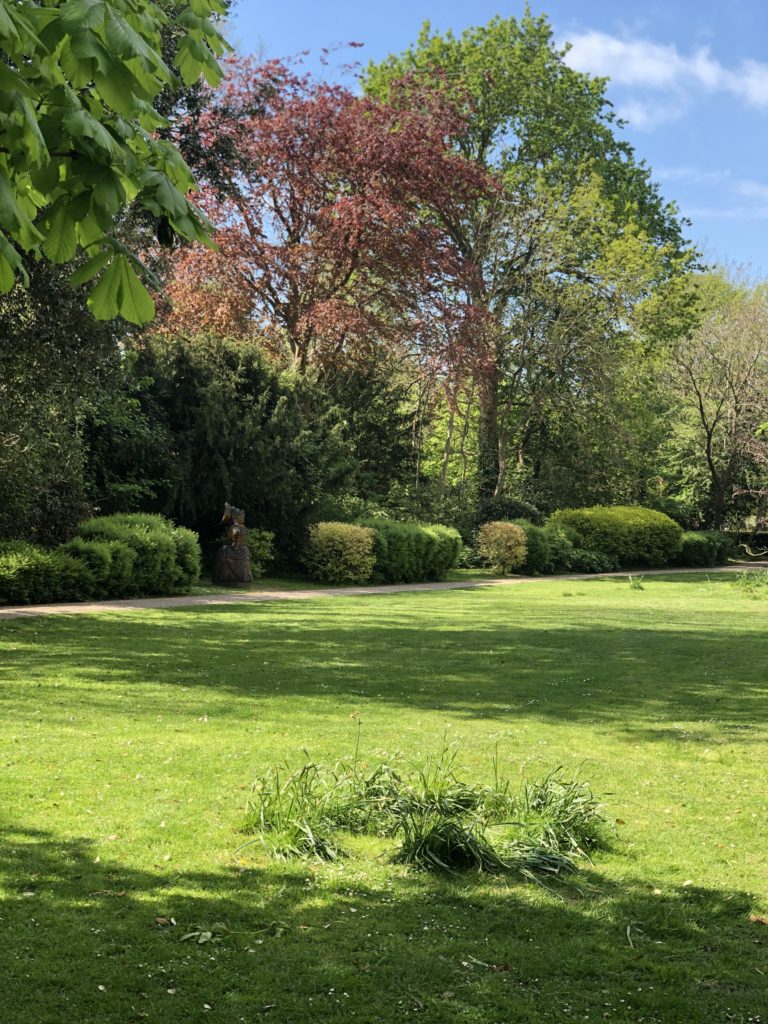 I hope you've enjoyed reading these and I'd love to hear your top recommendations. Pop me over a follow on the following:


https://www.facebook.com/HomeToBognor/

https://twitter.com/hometobognor

https://www.instagram.com/hometobognor/