Yes, it's true, we're just heading into Autumn, and starting to put the lovely sunshiny days of summer behind us. We've had some glorious weather in Bognor Regis this year – to be expected, of course, it's the sunniest town in Britain!
Now, with Halloween and Bonfire Night not far away, it won't be long until everyone is getting into the festive spirit once more, so have you given any thought to what you'll be doing and where you'll be, this December 25th?
Start planning now!
It's nearly October, so, what can you do throughout the autumn months to get yourself prepared for Christmas, when the festive season really is a big deal for you and your family.
Do you food shop online? Some supermarkets allow you to book a delivery slot up to three months ahead, so if you want a food delivery over Christmas, it's a good idea towards the end of October to start checking to see if slots have become available, because these get snapped up quick! In the same way, get bagging your delivery slot between Christmas and New Year.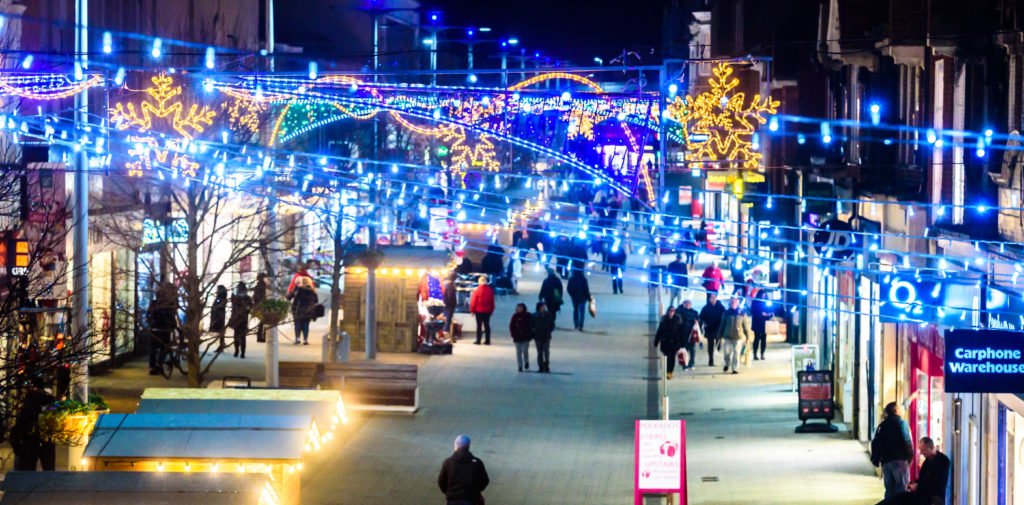 Hair and beauty appointments and popular restaurants also get booked up over the Christmas and New Year period, a long way in advance, so give some thought to getting these booked in as soon as you can.
Christmas can be a costly affair, so why not start stocking up on a few bits and bobs now, whether it's stocking fillers or non-perishable food? Just make sure you hide the food away so you aren't tempted by it beforehand!
Starting your Christmas shopping now means you'll have time to give it plenty of thought and avoid the last minute rush. There are often some great promotions in the end of summer sales, too, so you'll get the chance to think outside the box and be a bit more creative.
Christmas markets near you
In Bognor Regis and the surrounding areas, there are some marvellous events taking place in the lead up to Christmas which are extremely likely to get even the Scroogiest of Scrooges in the mood.
For starters, there's the Christmas markets, where you can discover all kinds of festive arts, music, crafts, food and drink, tasty treats, unusual gifts and much more. Here is a selection of some of the Christmas Markets coming up in Bognor Regis for Christmas 2019:
Bognor Old Town Artisan Christmas Market, Bognor Regis Methodist Church – Saturday November 23, 10am-5pm
Serenity Grand Christmas Fayre, Felpham Community Hall, Meaden Way – Sunday December 8.
A bit different from your traditional Christmas Fair, this is the chance to soothe, cleanse and inspire your mind, body and spirit in time for the busy festive season. In three rooms throughout the centre, there will be a wide range of pampering opportunities and the chance to purchase those special Christmas Gifts for loved ones and families.
Felpham Home-Start Christmas Fair, Felpham Memorial Village Hall – Saturday November 30
Pretty Crafty Christmas Fair, Woodlands Centre, Rustington – Sunday December 8, 10.30am-4pm
Christmas Market 2019, Weald and Downland Living Museum, Singleton, Chichester – Friday November 22 (10.30am) to Sunday November 24 (4pm).
And remember, watch this space for details of Christmas events taking place in Bognor Regis in the lead up to Christmas 2019, which always promise fabulous, festive fun for the whole family and never fail to deliver!