A visit to Bognor Regis means the chance to enjoy a number of beautiful beaches including Elmer, Pagham, Felpham and Bognor Regis main stretch.
With summer on its way, make sure your Bognor Regis holiday is memorable for all the right reasons and be aware of the following safety advice from The Coastguard.
• Never swim alone
• Never use inflatables in strong winds or rough seas
• If you get into trouble, stick your hand in the air and shout for help
• If you see someone else in trouble contact the lifeguards call 999 or 112 and ask for the Coastguard
• Find out about the beach you're going to before you visit
• Check tide times before you go
• Read and obey local hazard signs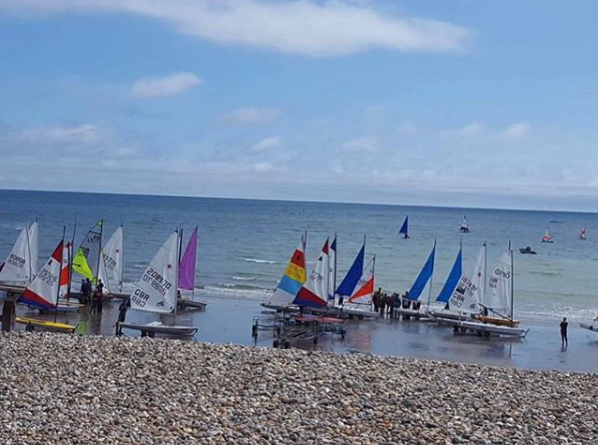 There are tons of ways to enjoy the seaside when you visit Bognor Regis. For watersports enthusiasts there is the Bognor Regis Sailing Club, Pagham Sailing Club (which offers sailing and windsurfing) and also the opportunity to wake board and jet ski from a cordoned off area next to the Butlins day visitor car park.
If you are going out on the water, ensure that you are not alone and are aware of how to contact the RNLI if necessary.


Tides and currents

When on the beach be aware of the tide times, especially high tide, as you might get caught off-guard unable to return the way you came when the water comes in and face the dangers of rocks, cliffs and strong underwater 'rip' currents.
Sunbathing

During the warmer months of the year from Spring through until Autumn there is plenty of wall to wall sunshine (which is why beautiful Bognor Regis is known as the sunniest place in England with 1902 hours of sunshine per year). This gorgeous weather also means the danger of over-exposure to the sun resulting in sun-stroke, sunburn and long term risks of skin disease.
That's why suitable sun protection creams should always be used and when sunbathing be aware of the added risks of dehydration. Extra care is required for babies and small children.
Please take your rubbish home with you
In Bognor Regis we are very proud of our clean beaches. In order for everyone visiting Bognor Regis to have a super holiday and a clean beach we encourage you to take your rubbish home or use the various bins on the Esplanade.
Staying healthy
If you, or a member of your party, fall ill while on holiday in Bognor Regis, in the first instance, please call NHS 111.
The NHS 111 telephone number is a single point of telephone contact when you need medical help or advice and it is not an emergency. Patients can access the NHS 111, 24-hours-a-day, every day.
The number is free to call from landlines and mobile phones (Pay-as-you-go mobiles must have 1p credit to access the service) and will ensure you get the right care, in the right place, at the right time.
Please continue to call 999 for emergencies.
In order to make the most of your holiday don't forget sufficient supplies of any medication for the duration of your stay. Chemists and pharmacies are dotted all over the Bognor Regis area, however opening hours will vary.
If you have had a recent illness or hospital admission please check with your doctor that you are well enough to travel… and most of all enjoy your holiday!
Hospitals
St Richards Hospital (A&E)
Spitalfield Ln, Chichester PO19 6SE
Tel: 01243 788122
Bognor Regis War Memorial Hospital
Shripney Road, Bognor Regis, PO22 9PP
Tel: 01243 865418