One of Bognor Regis' most visited attractions has to be that great British icon – the Butlin's holiday resort.
The white domes of Butlins Bognor Regis stand proud looking over the West Sussex coastline and can be seen for miles around, promising that extra bit of something special for families who visit – whether it's just for the day or a longer seaside getaway.
Butlins Bognor Regis is home to three contemporary hotels, each with their own unique seaside design, has its very own spa and lots of delicious dining options to choose from, but that's just for starters when it comes to things to do.
When you visit Butlins Bognor Regis – and indeed the whole resort of Bognor Regis itself – you're pretty much guaranteed to get the best of the Great British seaside, from the traditional fairground, to gorgeous beaches, donkey rides and sticks of rock.
In addition, there's a brand new £40 million family pool opening at Butlins Bognor Regis at Easter, to add to the water park that's already there, promising indoor water slides and tons of fun, from seaside-inspired features like the Helter Skelter and Stick of Rock water slides, to wave pools and Pleasure Garden rapids.
On top of the bustling schedule of live shows and activities which the resort is famous for, there are even more things to do at Butlin's Bognor Regis. As Bognor Regis locals, check out our list of favourites:
Everything from the warm water to the traditional water fountain features has been designed with families in mind.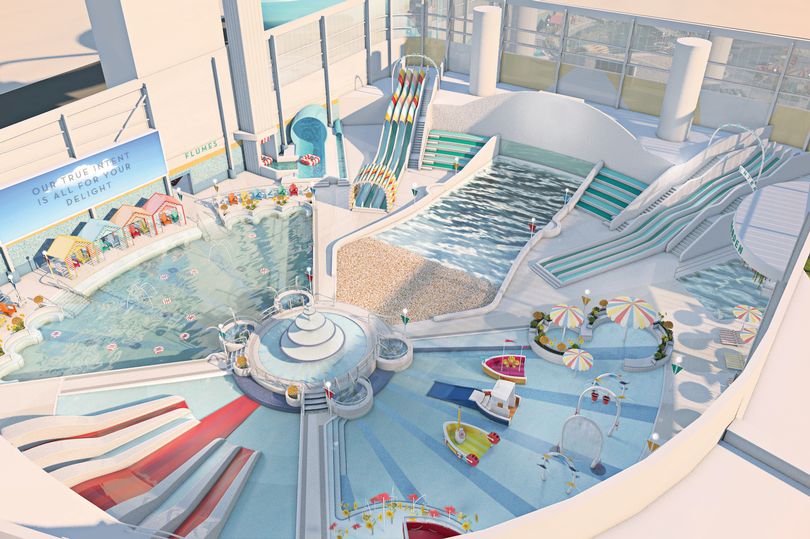 Just for Tots breaks 
These are designed for families with under 5s, to fit in nicely with an infant's routine, offering everything from early morning shows to bedtime stories.
There's so much to enjoy, from live entertainment to fun activities, such as balance bikes, little tikes town, play-doh activity sessions, mini bow, soft play, a tots disco and Littlemagictrain, as well as the sort of foodie treats they're never going to say no to!
Don't forget – if you're holidaying with the kids at Butlins in Bognor Regis, you can also head over to the town centre for a great kids day out too!
Skyline Gang Dance Academy
New for 2019 young ones from 6+ can join Butlin's very own colourful characters in a one hour dance academy. It's available on Easter Holidays, May Half Term, Term Time Weekends, Family Festival, Summer Holidays (weekends only) and October Half Term.
Live Music Weekends
Music fans flock to Butlins Bognor Regis from miles around for these big music weekends to enjoy massive headline acts performing at all kinds of events from 90s Reloaded Weekends to Ultimate 80s to We Love the 70s and more. Specialist music weekends include Rock, Blues and Folk Festivals and the PDC Darts Finals. 
Scoop ice cream parlour
The seaside wouldn't be the same without an ice cream or two and this Butlins Bognor Regis ice cream parlour offers sweet toothed fiends of all ages the chance to take your pick from a huge variety of ice cream flavours, cones, toppings and milkshakes.
On top of that, don't forget that there's absolutely loads to see and do in Bognor Regis Town Centre too! From the latest bars and restaurants to open up in the town, to the glorious beaches, it's always worth a visit for anyone up for an adventure, whatever the time of year.