We're incredibly lucky with the weather down here on the South Coast of England, with Bognor Regis being officially the sunniest part of the UK, West Sussex, the sunniest county of the UK and nearby Chichester, the sunniest city.
So it's easy to see why so many people head to Bognor Regis for their holidays and a good dose of sunshine to boot.
It rarely rains here in Bognor Regis, as you can imagine. But, let's face it, we are in the UK and England does have a slightly bad reputation for the odd rain shower here and there. So what can you do if you find yourself stuck in on a rainy day in Bognor Regis?
Well, amazing beaches, parks and gardens and other outdoor attractions aside, there's plenty to do indoors, too. We've put together a few suggestions to give you a guide on things to do in Bognor Regis when it's raining, to help provide you with some of our favourite fun stuff to do until the sun comes out once more…
Have a swim at Butlins, Bognor Regis
This year the popular holiday company opened an awesome new family pool at its Bognor Regis resort. Dubbed by Yahoo as "the most family-friendly swimming pool in Europe", the pool was designed to bring the best of the British seaside inside, complete with seaside inspired features like a Helter Skelter water slide, Seaside Garden rapids and Stick of Rock slides, as well as quieter areas like the lido and tots pool.
The Butlins Bognor Regis resort, of course, with all the rides, restaurants, shows and soft play, has plenty of other indoor activities for the whole family to get involved in too – and you don't have to be based at Butlins for your holidays. It's open for family days out as well.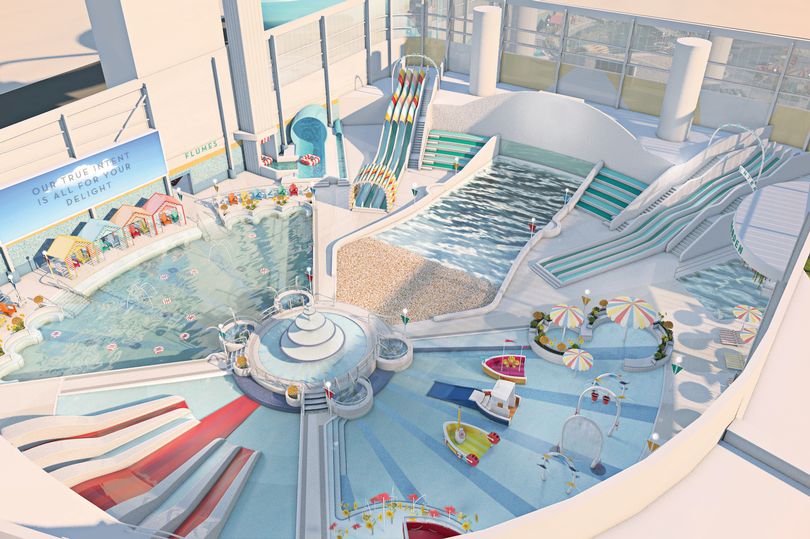 Explore the Bognor Regis Museum
Take a wonderfully nostalgic trip back in time, because this museum is far from being as dull as the weather outside, when you choose to visit on a rainy day.
Described on Trip Advisor by visitors as "a wonderful treasure trove, with fantastic local history, beautifully laid out, with charming and helpful volunteers," it's easy to see why visitors to Bognor Regis return time and again to the Bognor Regis Museum. And with so many things on display – from childhood games to war memoribilia – it's common to find something new and interesting each time you visit.
Take in a show
At The Regis Centre and Alexandra Theatre you'll find a vibrant entertainment venue in the heart of the seaside town of Bognor Regis. Enjoy a range of entertainment from dance, musicals, comedy, drama, music, panto and family events. In October, some great shows to watch out for include Snow White: The Ballet, Jack Dee: Off the Telly, The Sound of Musicals, The Take That Experience and Griff Rhys Jones: All Over the Place
Visit the Bognor Regis Picturedrome
Cinemas these days have a terrible reputation for being overpriced and lacking in character, but not in Bognor Regis. The Picturedrome Cinema on Canada Grove, has been extensively refurbished inside, while still maintaining the historic charm, of a Grade II listed building which has been around since 1886 (that's over 130 years)! You won't believe how cheap the tickets, snacks and drinks are too, so why not take the whole family along!