Bognor Regis Town Football Club,  otherwise known as 'The Rocks', is a team steeped in history. At the grand old age of 136 years old, the side was originally founded in 1883 as Bognor FC, only a few years after rugby football and association football went their separate ways and the England's FA was formed as the sport's first governing body.
From its home at Nyewood Lane, Bognor Regis Town FC is a team which has  gathered plenty of local support ever since. So, if you're in Bognor Regis and fancy checking out the local footballing talent, here's a guide to match day at Bognor Regis FC to get you started…
A bit of history…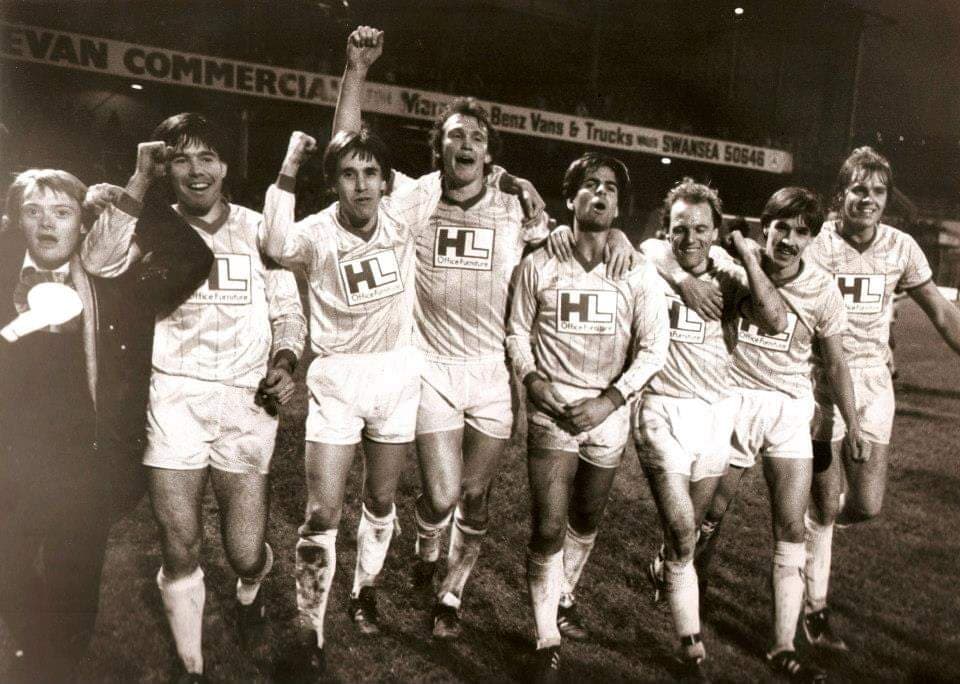 After Bognor FC was formed, it became a member of the West Sussex Football League in 1896, joining the Senior Division. They won the championship of this league five times in the early 1920s, joined the Brighton & Hove District League in 1926, and then the Sussex County League until 1972.
The club became Bognor Regis F.C. in 1929 after King George V added 'Regis' to the town's name.
Bognor Regis FC then went on to win the Sussex County Division One championship in the 1948–49 season, adding "Town" to their name so as not to be confused with the local rugby club, at the end of this season.
The ground's first set of floodlights were bought from Wembley Stadium and fitted onto telegraph poles, then, in the 1970s the current floodlight pylons were added, with four along each touchline, before two of these were removed on each side in the early 1990s.
Recent years has seen Bognor Regis Town Football Club on a winning streak, gaining promotion to the Vanarama National League South for season 2017-18. However, despite a promising start, they eventually finished bottom of the table and as a result, returned to the Isthmian Premier for season 2018-19 where they currently reside comfortably in the top half of the table.
What does a typical Bognor Regis Town FC match day look like?
The ground at Nyewood Lane has a capacity of 4,000, of which 350 are seated, but as we all know, when it comes to supporting a local side, it is, of course traditional to stand, pie and pint in hand as you cheer on the side.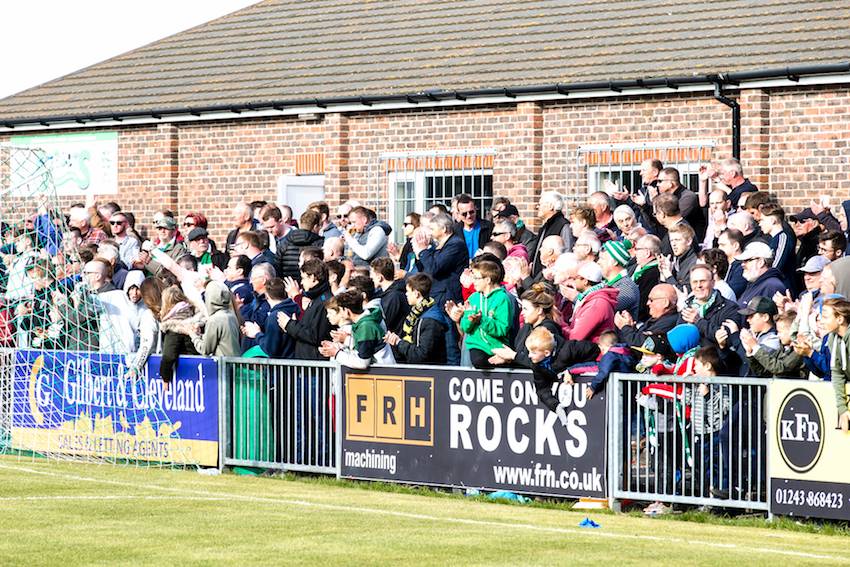 On the rare occasion that it rains in Bognor Regis, much of the spectator area is covered and there's plenty to eat and drink once inside.
What's next for Bognor Regis FC?
There's a big home game coming up for The Rocks as they take on current champions Brighton and Hove Albion in the semi final of the Sussex Senior Challenge Cup – Tuesday March 19 – with a 7.45pm kick off, so get booking your tickets now. Following that big game, there's seven league games left after finishing away against Folkestone Invicta for the last game of the season for Bognor Regis FC on on Saturday April 27 at 3pm. Find their full fixtures and results here.
Photo Credit: Tommy Mcmillian