If ever you want a demonstration of whether Bognor Regis is a friendly and welcoming place, it was completely evident at the Bognor 10K prom race on Sunday (May 19).
The run along the beautiful Bognor Regis seafront saw thousands of athletes from all over the country take to the roads to raise money for various charities, beat their 10km time and enjoy some sunshine while they did.
To cheer them on as they ran from Aldwick to Felpham and back were thousands of local spectators all shouting words of encouragement, cheering and clapping as the runners went past. And to say the support was overwhelming was no light statement.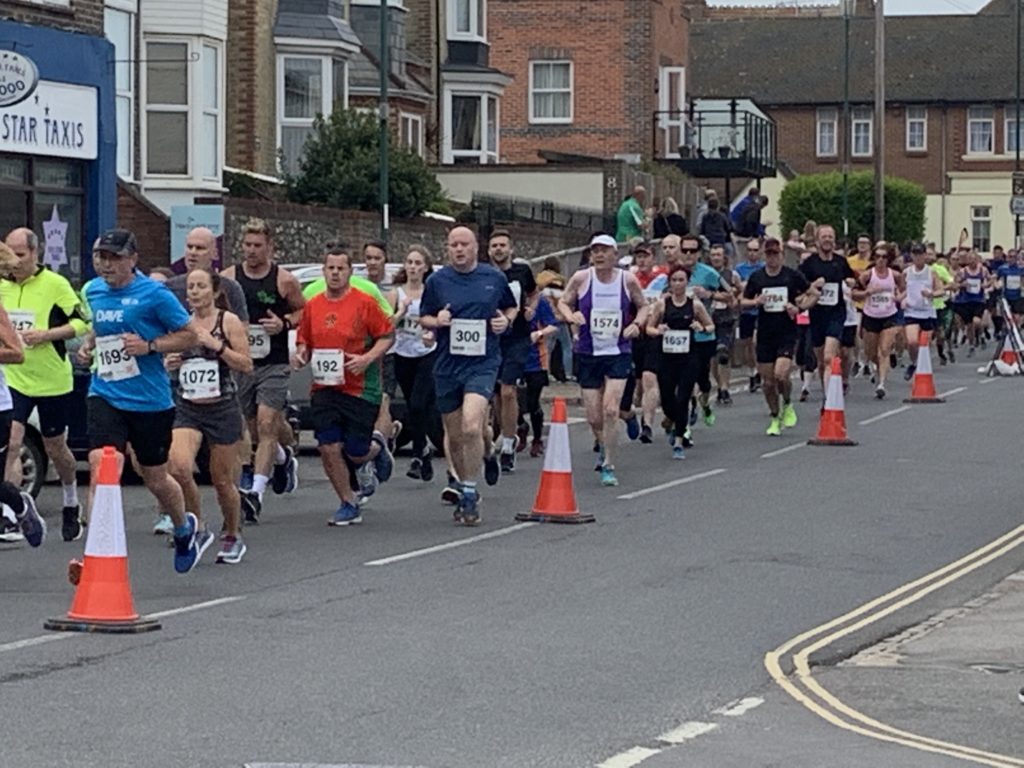 As a Felpham resident, I'd been told before what a lovely atmosphere the Bognor 10k prom race had surrounding it and that the support for the event was massive, but it really had to be experienced to be believed.
After a particularly nasty bout of appendicitis and the subsequent operation to remove said appendix, I got into running because it was the only way I could regain my fitness, when my usual HIIT routines were just too painful.
Having put in a combination of gym workouts and runs along the gorgeous Bognor Regis coastline, taking in some of the soul cleansing views as I went, it was this that led me to take part in my first 10k road run at the weekend.
So, why did hundreds of people give up their Sunday morning to support the thousands of runners as they sped past? Because that's the spirit of Bognor Regis all over and for those who were running on the day, such as myself, it really did make all the difference.
Bognor Regis Fitness
West Sussex is a county which in general loves its healthy living. That's why local community gyms such as Dream Fitness of Bognor Regis are so popular.
In an area where people love to keep fit and healthy, going to the gym is a way to meet and make friends, as well as to exercise.
And, when it comes to road running there's a very friendly community going on there too. So much so, in fact, that I didn't achieve my personal best during the race on Sunday, not because of injury, but because I was so busy chatting to other runners in the first few miles, that I forgot to keep up my pace!
Another example of the amazing kindness and support that was abound on the day of the 10k, was when one elderly gentleman took a serious fall just a few yards before the finish line, hitting his face hard on the ground and sustaining serious injury.
Instead of running past to get their time, runners stopped to help the man and stayed with him until help arrived.
It was these sort of acts of kindness and camaraderie which summed up the event at the weekend and the spirit of Bognor Regis in general. Such occasions make it clear to see why Bognor Regis is such a popular holiday destination and it's not because of its title as the sunniest town in Britain. Combine the friendly locals with the stunning scenery, great shops and restaurants, seafront attractions and big time family fun destinations such as Butlin's Bognor Regis and you've pretty much got it made. Could other seafront towns say the same?