Lots of excitement in Bognor Regis for Butlin's brand new swimming pool which will be opening in April 2019
Butlin's Bognor Regis' much anticipated new swimming complex is quickly becoming a reality. The Bognor Regis holiday resort in West Sussex has invested £40 million into the new swimming pool. The pool will be equipped with a wave pool, a dedicated area for toddlers and a selection of seaside fairground rides that you would expect from a UK seaside resort.
Butlins have now offered a first look at what you and your families can expect by releasing artist impressions of the complex, which is due to open in April 2019.
This swimming complex in Bognor Regis is part of a wider plan to upgrade and refurbish accommodation across all three of their resorts, this work will be completed in time for the February half term holiday season.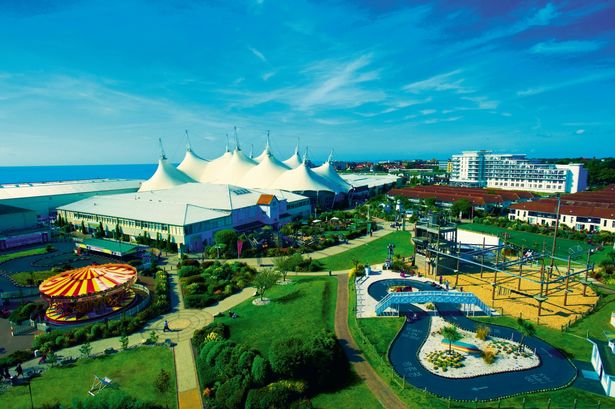 As you would expect from Butlins there are some big names on the entertainment roster with headliners for 2019 including Diversity, Notro Cirus and the regular favourites Stephen Mulhern and Justin Fletcher.
The development and refurbishment has assisted Butlins seeing a 4% growth in their summer bookings year on year. This is great news for UK tourist economy and especially for Bognor Regis as the town welcomes their guests.
Jon Hendry-Pickup, Butlin's Managing Director, said: "The demand for a Butlin's break in 2019 is very encouraging and we feel it shows that families want lots to keep them entertained day and night, quality accommodation and delicious food options.
"It's what Sir Billy set out to deliver more than 80 years ago and is what our guests still value today.
"I fully appreciate why concerns over foreign travel post-Brexit, delays that holidaymakers encountered at airports and ports last year, and even the very recent issues with flight problems due to drones mean that UK families are looking for a more convenient, hassle-free break. We're here to help with that mission."
Here are Love Bognor Regis we can't wait to give the new family friendly facilities a try which have been designed with the help of Mumsnet. Why not enjoy your next holiday by the the UK seaside here in Bognor Regis, where there is so much to keep you entertained from day visits to Arundel, Chichester & Portsmouth to the local shops and restaurants. Bognor Regis is the perfect staycation location for summer 2019.